User accounts
AlgarveBookers.com works with five different types of user accounts. Each account type is associated with a different environment within the application. Depending on your role within your organization or whether you're a booking agent or individual customer, a different environment with the appropriate functionalities is displayed.
Logging in
All users, regardless their account type, can log into the application by entering http://www.algarvebookers.com/user/ into their web browsers URL bar. From here you are automatically redirected to the secured login page of the application.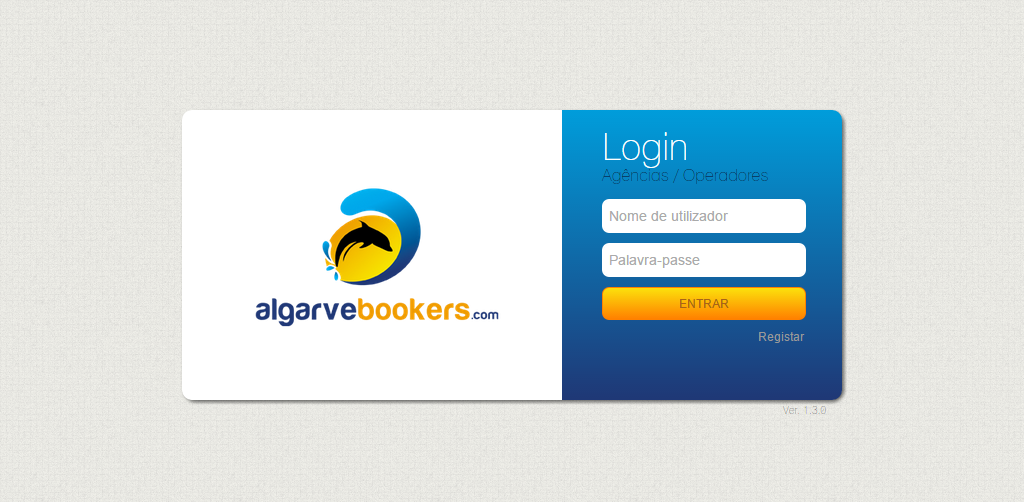 Agent user accounts
Hotels and booking agent in the Algarve can register at http://www.algarvebookers.com/user/ and apply for one or more agent user account. These accounts are designated accounts that give access to the agent environment in which agents can book activities. Only activities that operators make available to the agent can be booked this way.
Agent users cannot change or remove bookings once placed and can only view the bookings placed by the users of the same agent. If a booking needs to be changed or cancelled, the agent has to get in contact with the appropriate operator. Only the operator can make changes to bookings placed by agents.
Operator user accounts
The operator environment can be accessed by four different type of user accounts, each with its own set of privileges. An operator can have multiple user accounts, for example one for each employee.
Monitor users
Users with monitor accounts are limited to viewing all bookings of the operator. This type of account can be useful to operators that like to give employees access to their booking details and availabilities without allowing them to place bookings directly into the system themselves.
Seller users
The seller account is designed for employees that sell their operator's tickets to customers. Besides the privileges of the monitor account, it allows the user to place bookings into the system. Changing, moving and canceling bookings is limited to the bookings created by the user itself.
Office users
Office accounts are used by users that place front office bookings into the system. Additional privileges over the seller users is that these users have full control over the booking process and the scheduling of activities. They have access to the planner and can decide whether activities should be made available to agents and online customers. PDF printouts and excel downloads of booking lists, participants lists and transaction lists can be created by these users as well.
Admin users
Admin accounts give the user full access to all of the features within the operator environment of the application. Administrators can trace online payments made by individual customers, create custom lists of sales and transactions and administrate payment settings.