Online payments
The Transactions tab gives you insight into the transactions that belong to online bookings of individual customers.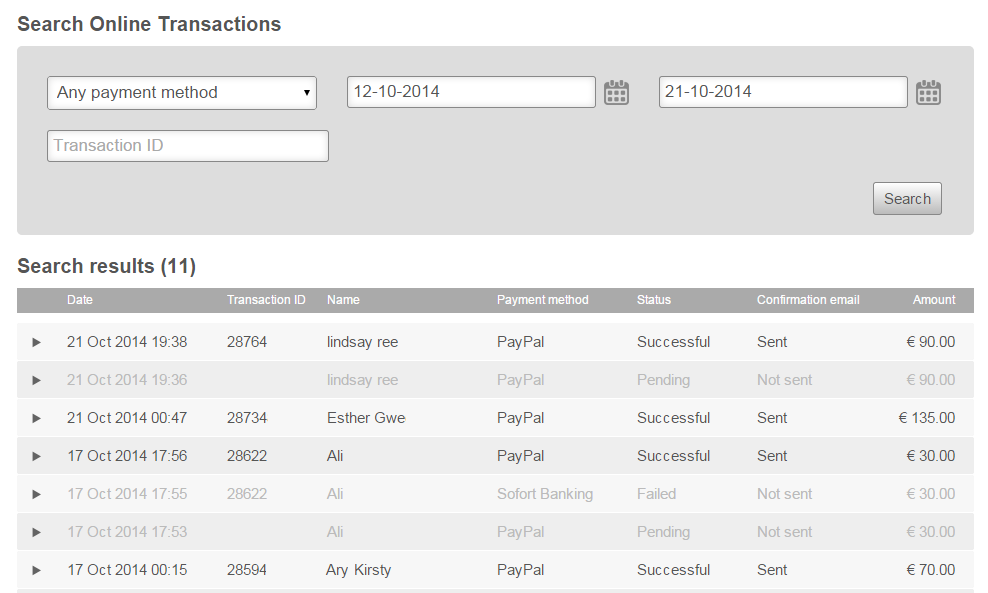 By entering at least a date range or a transaction ID in the search field, you can search for transactions that belong to bookings of online customers. The results are ordered in reverse order, opposed to the results found in the Sales tab. In other words, the latest transaction is displayed at the top of the list. You can expand a result to see the customers contact details and the booking that the particular transaction belongs to.
When a booking has been successfully paid, a confirmation email with an e-Ticket in PDF format is sent to the customer. Whether this email has been sent from the server with success is shown in the result list as well. If an email couldn't be sent to the mail server, the system will try to resend the email automatically.