Sellers
Under the Sellers tab, you can enter the names of your employees or ticket sellers that you want to assign your bookings to. Each booking, when created, can be assigned to a seller, depending on which seller sold the ticket. This can be useful to determine how much a certain seller turns over and what the amount of commission earned is.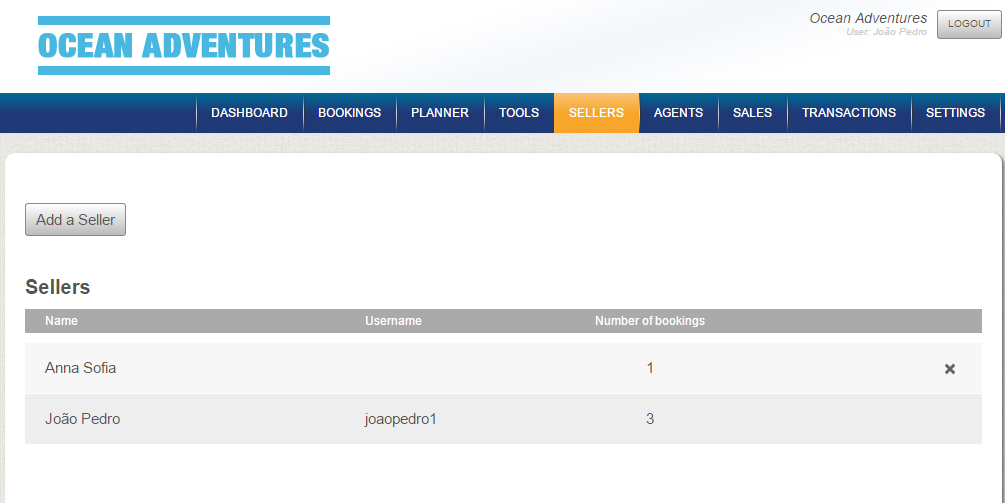 Once the name of a seller has been added, this name can be selected in the booking form when you place your front office bookings.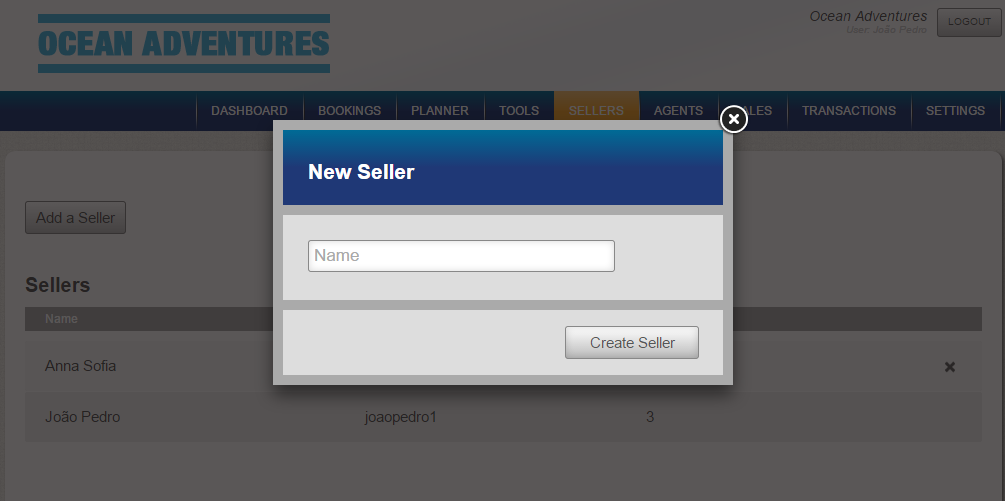 An existing seller can be given a seller account. In order to apply for a seller account, you can send your request to support@algarvebookers.com. Bookings entered by sellers with an account will automatically be assigned to that seller.