Tools
Under the Tools tab, you find a number of features which are mainly useful to front office users. At the moment it consist of three buttons to generate the following lists in PDF format.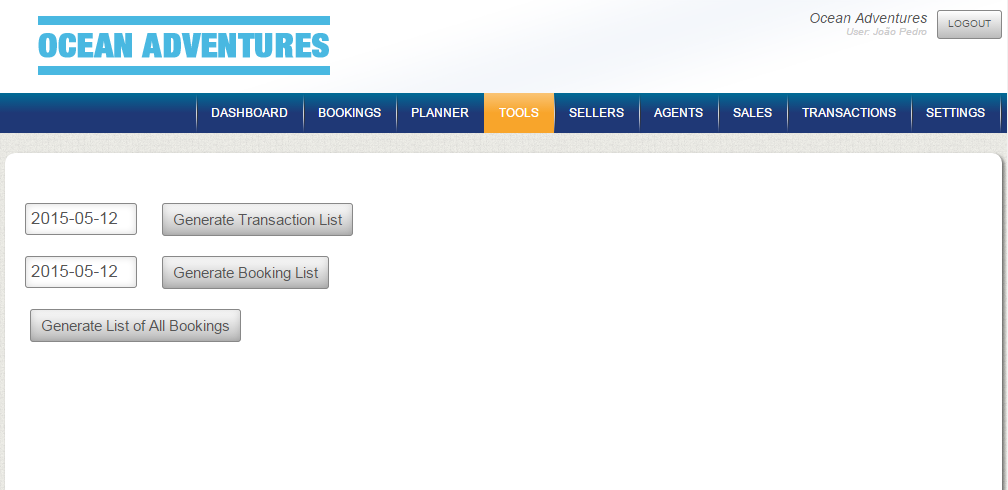 Transaction list
A transaction list is a list of all the company's financial transactions that have taken place on a certain date. By default the list of the current date is show when the Generate Transaction List button is pressed.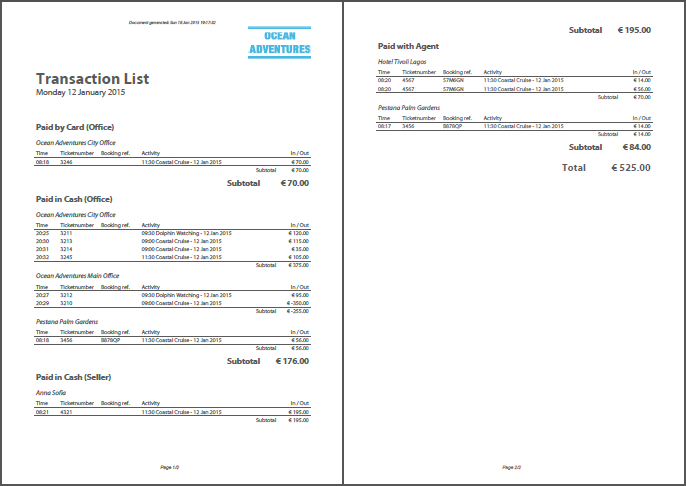 The transactions are ordered by payment method and seller or agent. In practice the transaction list is generated at the end of the day to contribute to the cashier balance sheet.
The transaction list gives the total amounts of the transactions by card or in cash and is ordered by seller. Online transactions and payments made to booking agents are displayed as well.
Note that all transactions are shown on the transaction list, including all refunds.
Booking list
The Booking list is created in the same way the transaction list is generated. It gives the totals of all bookings of activities that were scheduled on a certain date. In other words, the booking list shows the daily total revenue, ordered by activity type and departure time.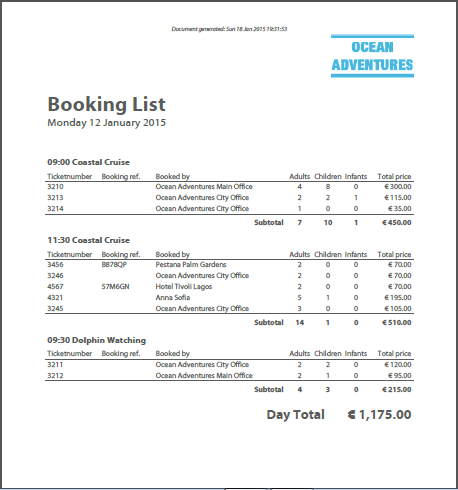 The booking list only presents the total revenue of the activities that actually took place on a certain date. Transactions that you received on the same date for activities that take place on another date are not shown in the booking list. These transactions can be found in the transaction list.
List of all bookings
If you want to export a list of all planned bookings from the current date onwards, you can use the Generate List of All Bookings button. This list contains all data of bookings of future activities and is ordered by date of activity.
We recommend that you download or print this list on a daily basis, preferably at the end of the day. This list serves as a backup of your bookings in case you might experience any difficulties communicating with our servers.