Managing your activities
In the registration process, AlgarveBookers.com will setup your operator details including the activity types and check-in locations necessary for the creation of your activities.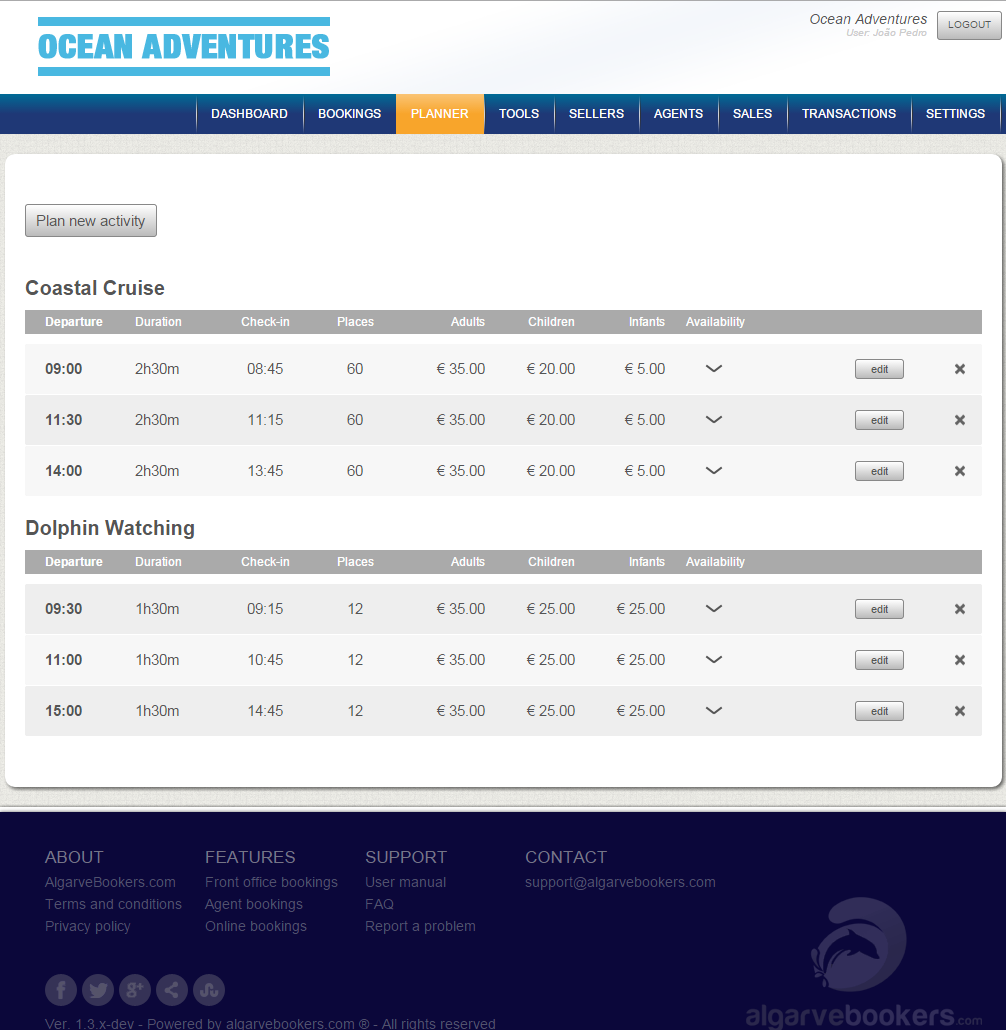 Your activities can be found under the Planner tab. If you don't have any activities created yet, you can do so by clicking the Plan new activity button.
Planning a new activity
When filling out the New Activity form, please make sure that all fields are entered correctly. Information such as check-in time, location, departure time and duration will be visible on the e-Ticket and email that customers receive on confirmation of their booking.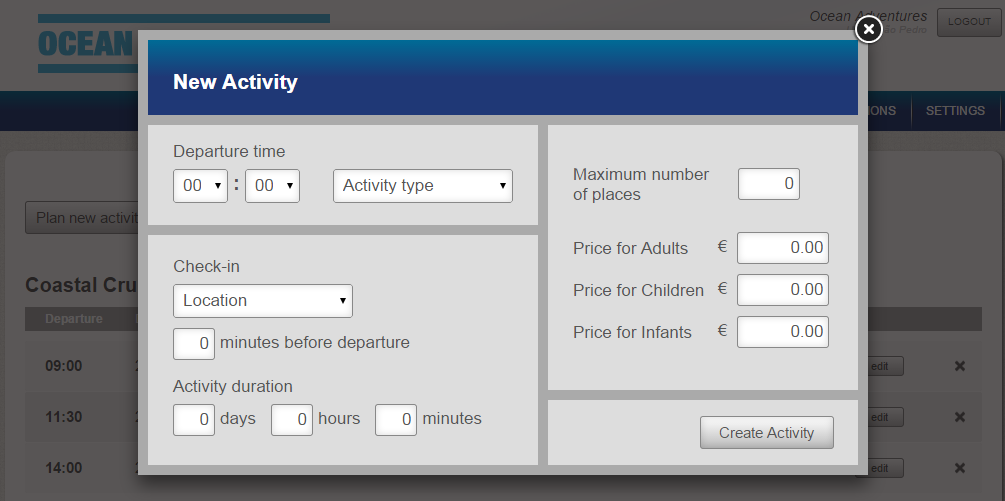 Once created, activities can be made available on particular dates or date ranges. By clicking the arrow in the availability column, a calendar with all dates of the current year will slide down.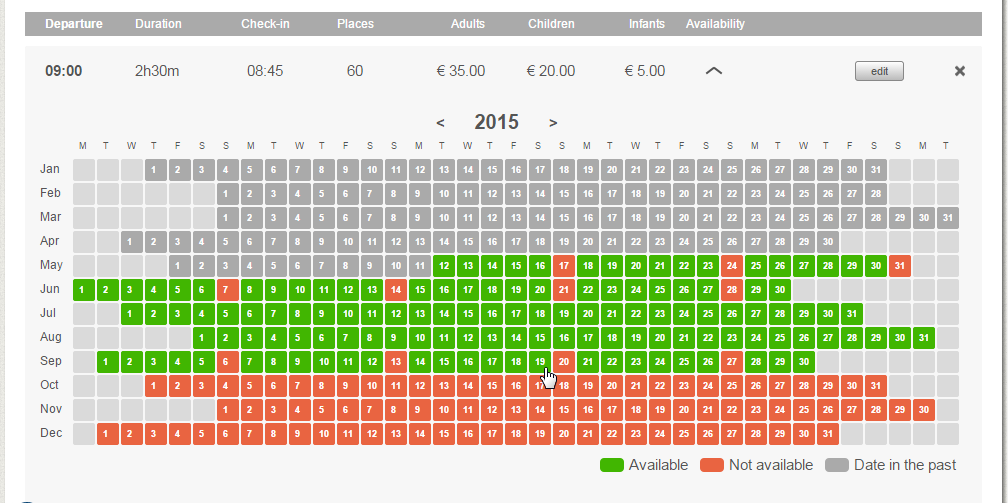 Using the availability calendar
With the availability calendar you can indicate on which dates an activity will be available for booking. Each activity has its own calendar. If an activity is not made available on a certain date, it cannot be booked on that date. This means that it doesn't appear in the Booking tab on that date either.
In the calendar, dates in red indicate that the activity is not available during that particular day. Dates in green indicate that they are available. By clicking a date, it's availability status will change either from red to green or green to red. By clicking and dragging the cursor, date ranges can be selected. If clicked on a red date, the range will turn green. If clicked on a green date, the range will turn red. Dates in grey are dates in the past and cannot be changed.
Different years can be selected by pressing the arrows next to the year at the top of the calendar.