Managing your agents
AlgarveBookers.com has a built-in database of most hotels and booking agents in the Algarve. You can manage your agents under the Agents tab in the main menu.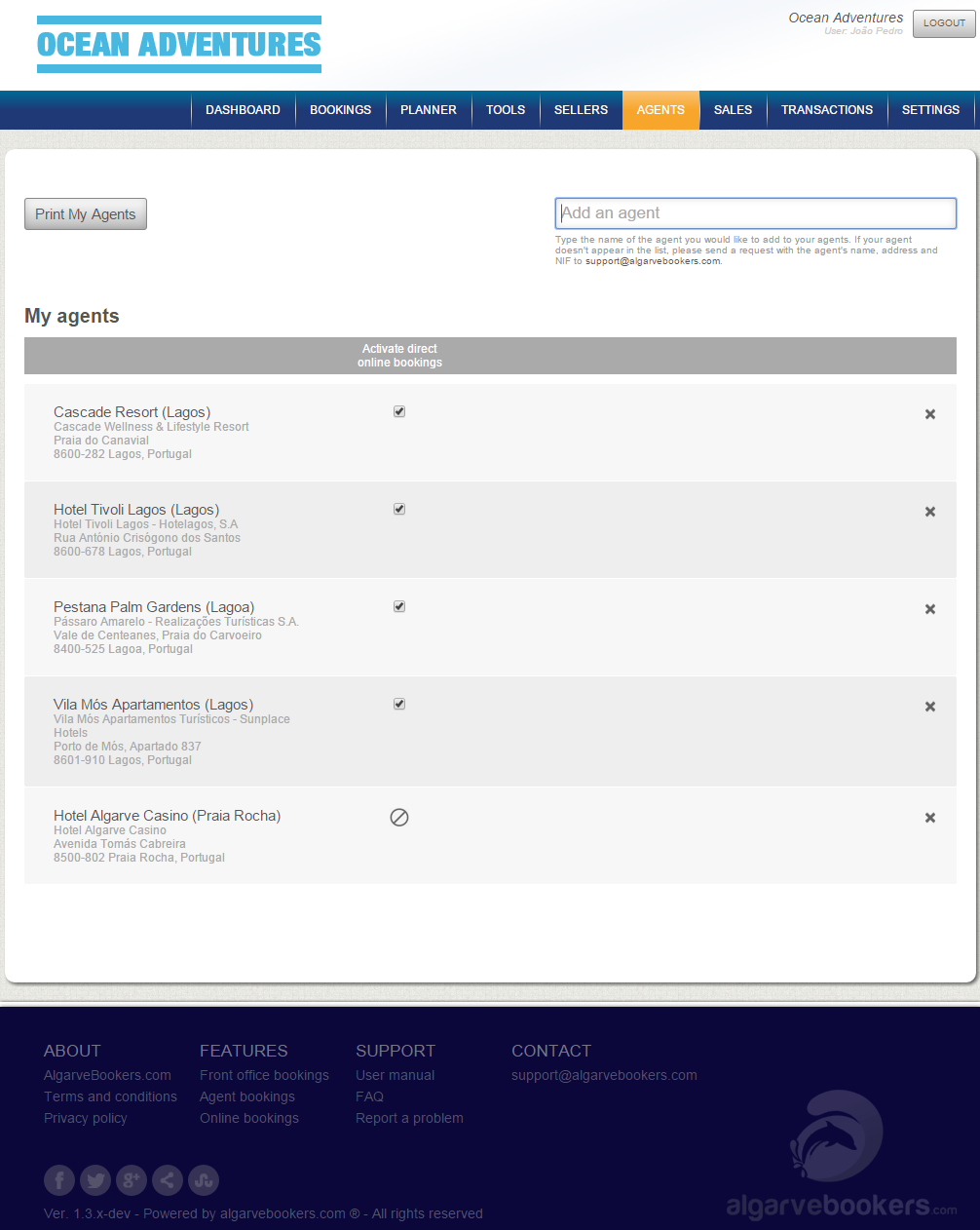 My Agents
When using AlgarveBookers.com for the first time, a list of agents called My agents has to be set up. The My agents list is your selection of agents your organization works with. When you place a font office booking, you can assign an agent from this list to that booking. This information can be used in a later stage to create for example monthly turnover reports for that particular agent.
To add an agent to My Agents, start typing the name of the agent in the upper right box. A dropdown menu will appear containing the first twenty results from the database. Selecting the desired agent will add it to the list of My Agents.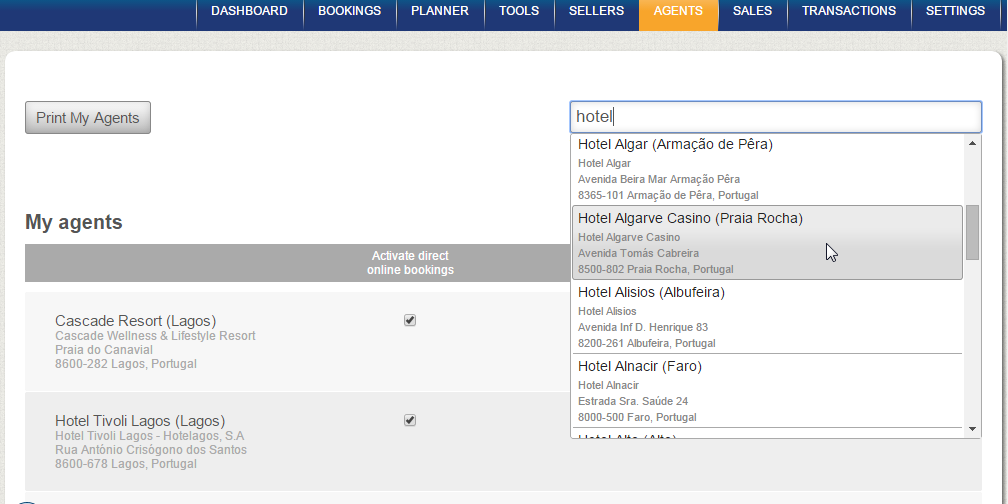 If your agent doesn't appear in the dropdown list, please send a request with the agent's name, address and NIF to support@algarvebookers.com, so we can add that agent to our database.
Note that all agents in the database are accessible to all operators, so if your organization works with an agent that only books for you, it should be considered a seller and be added to your list of sellers.
Allowing agents to book your activities
If an agent has a user account at AlgarveBookers.com, a checkbox is visible behind the agent's name in the column Activate direct online bookings of the My Agents list. By ticking the checkbox you indicate that you allow this agent to book your activities and place bookings directly online. If the checkbox behind an agent is not ticked, that agent cannot see your company in its own login environment. You can still use that agent though to assign front office bookings to it, for example when an agent calls by phone to place a booking.
For your convenience, all agents that have at least one user account at AlgarveBookers.com are grouped together at the beginning of the My Agents list. Below that, the agents that don't have an account yet are displayed.